Contributed by Mathew Plant, Power Plant Productions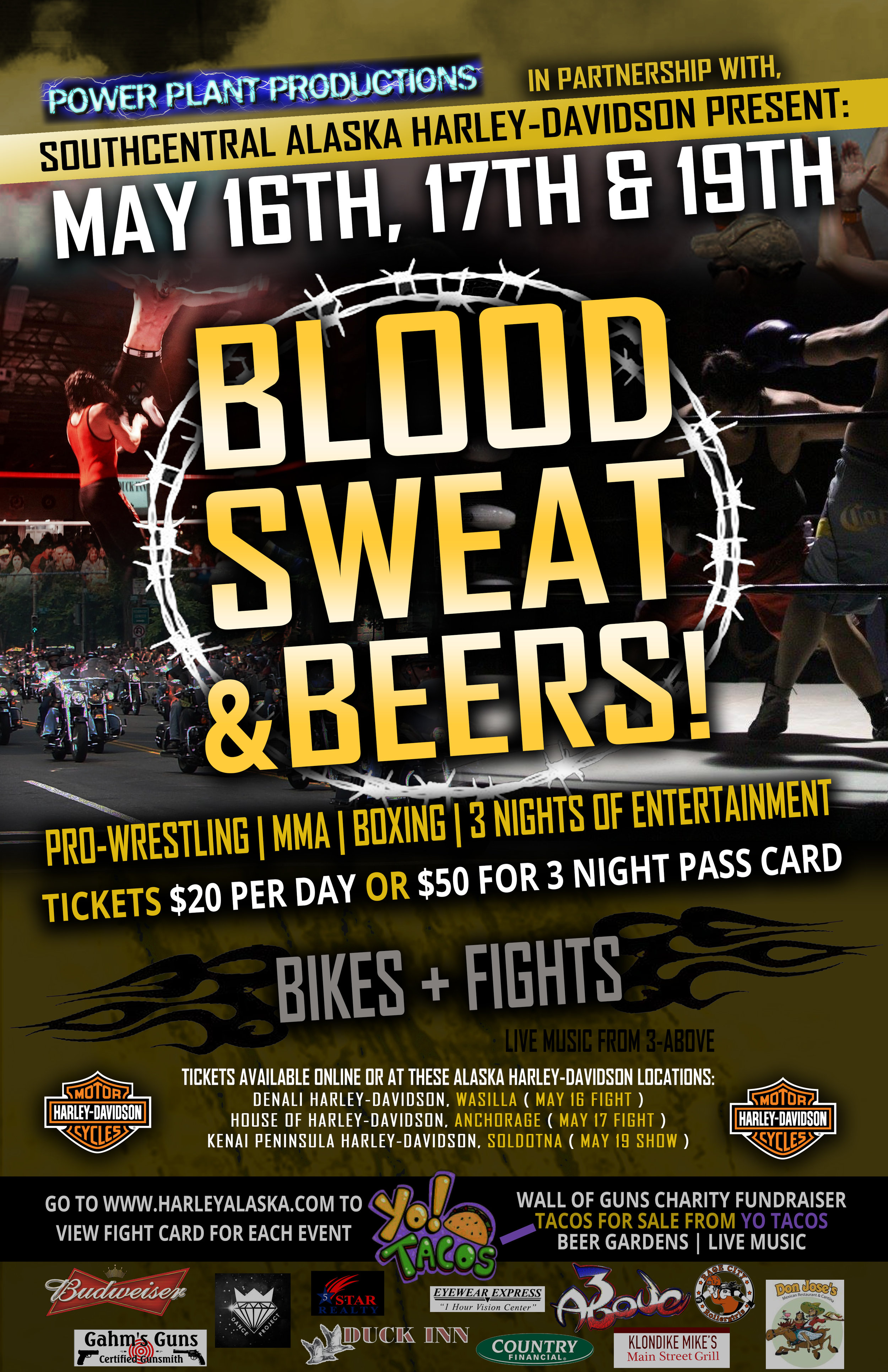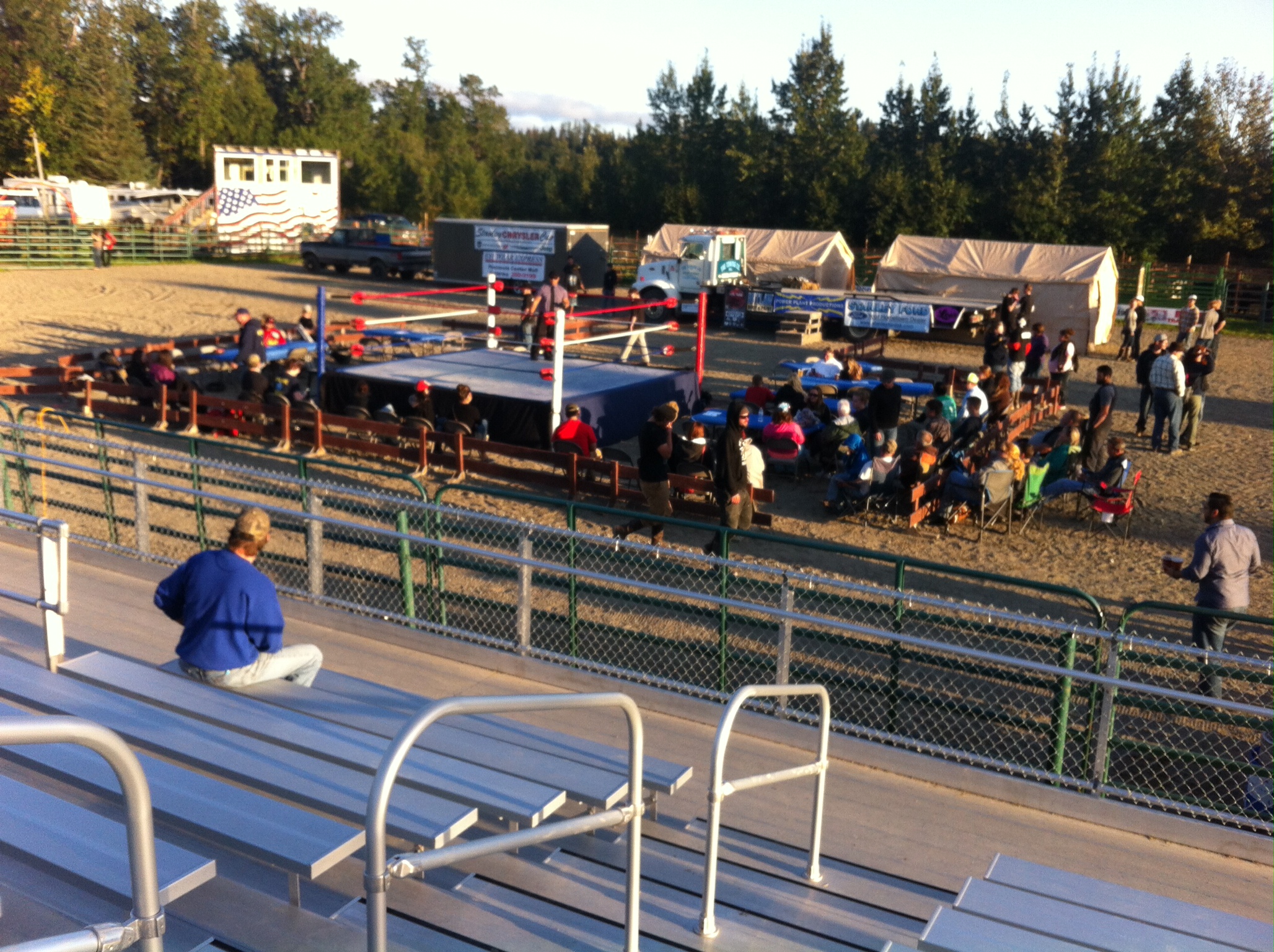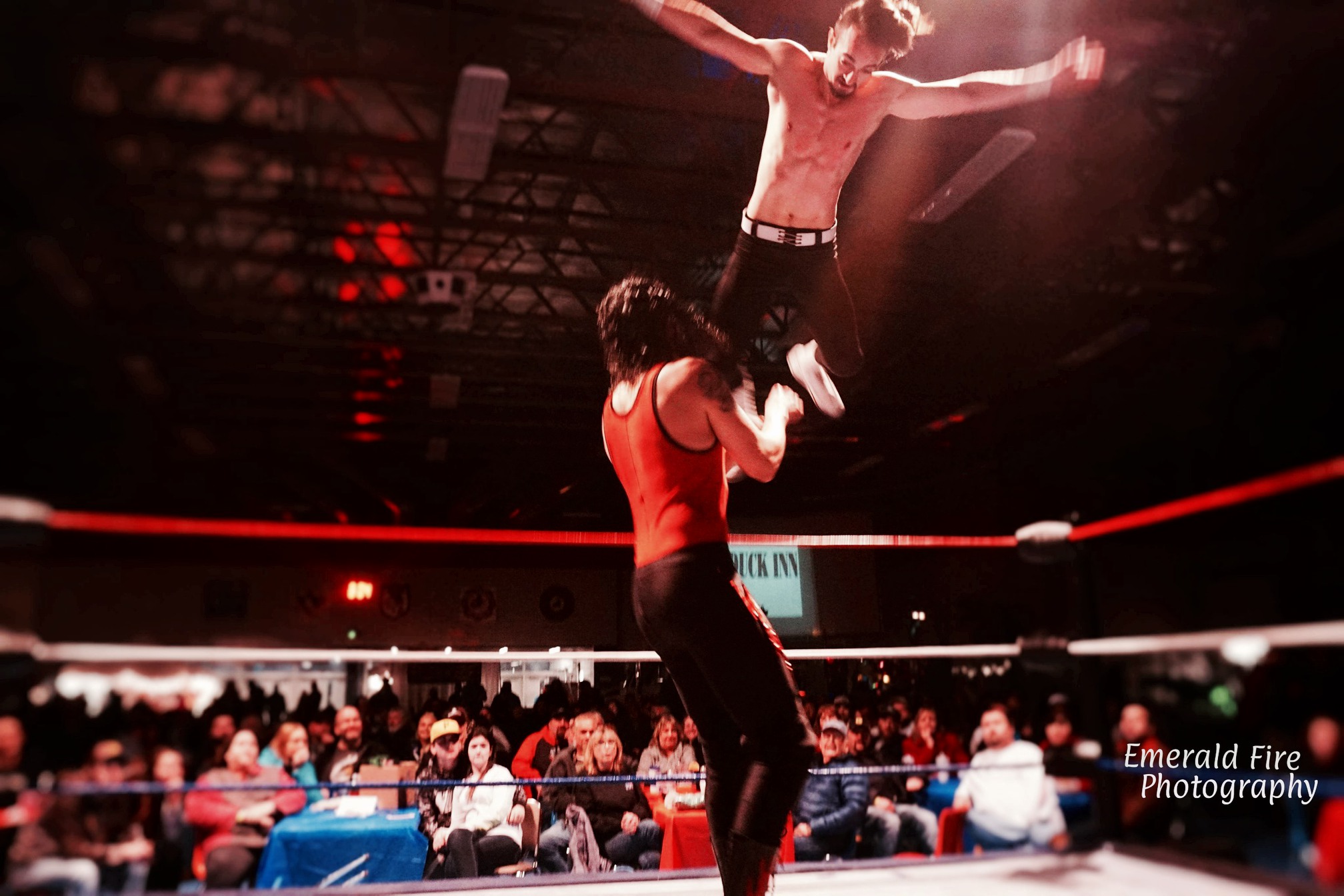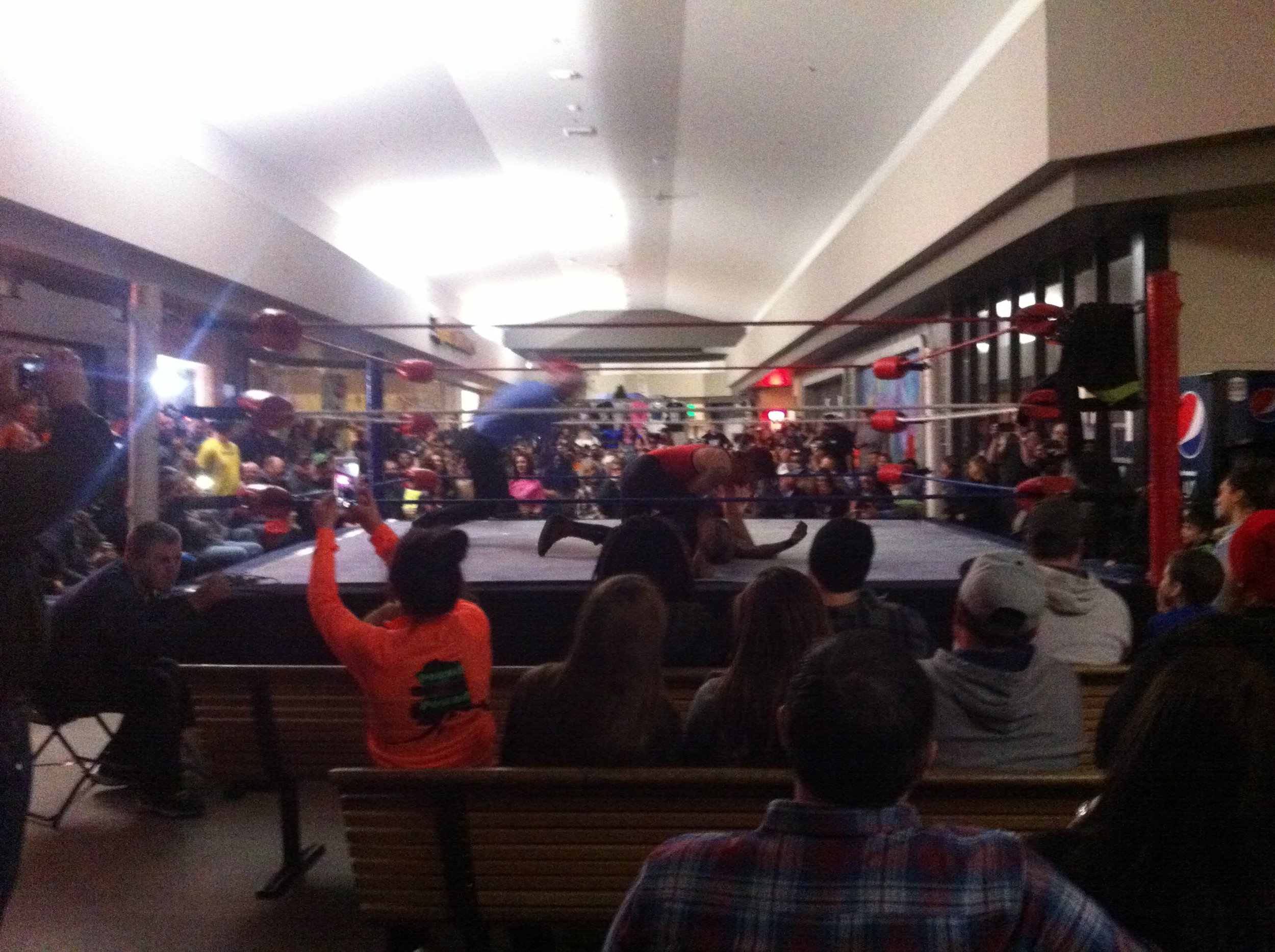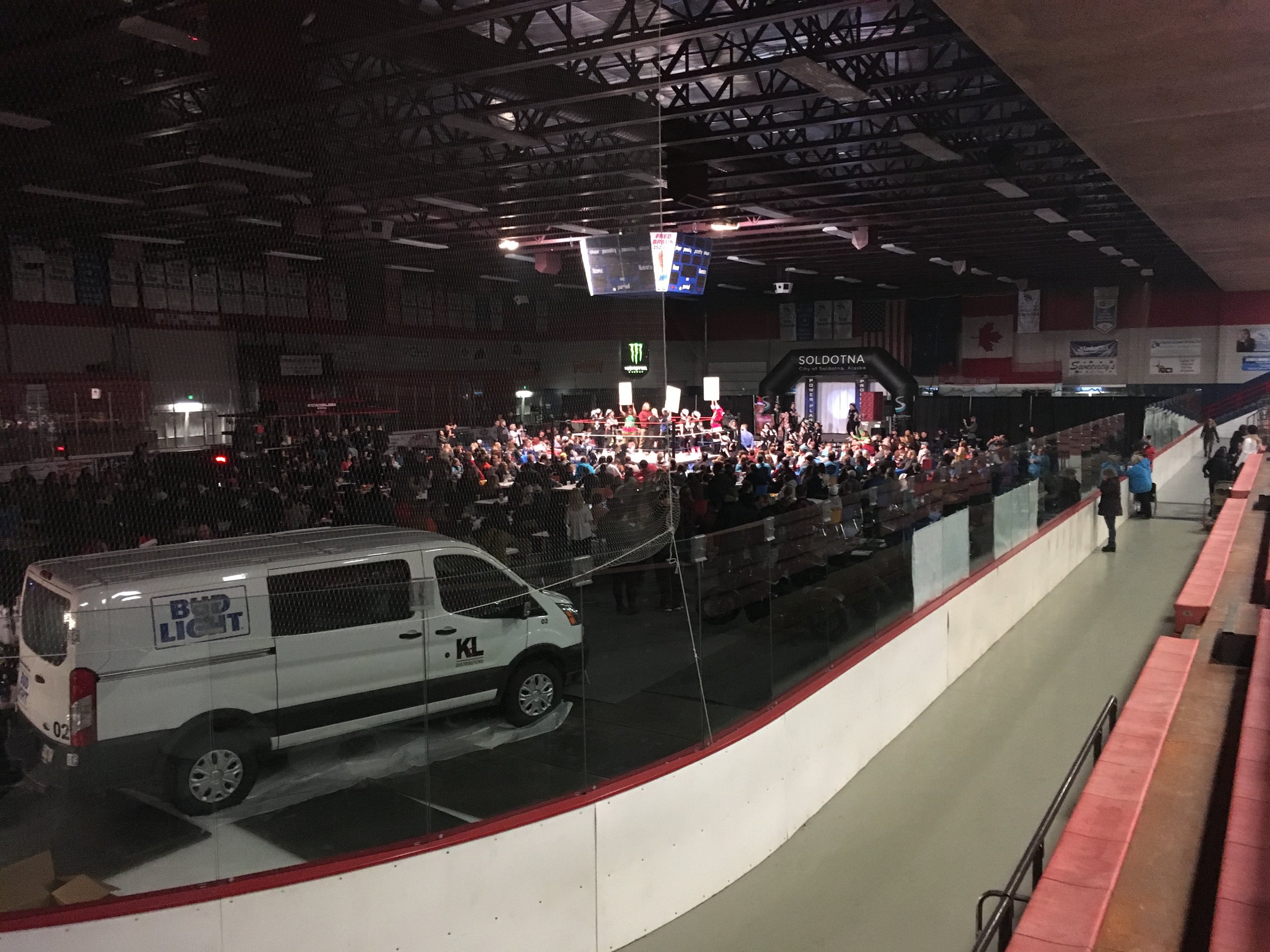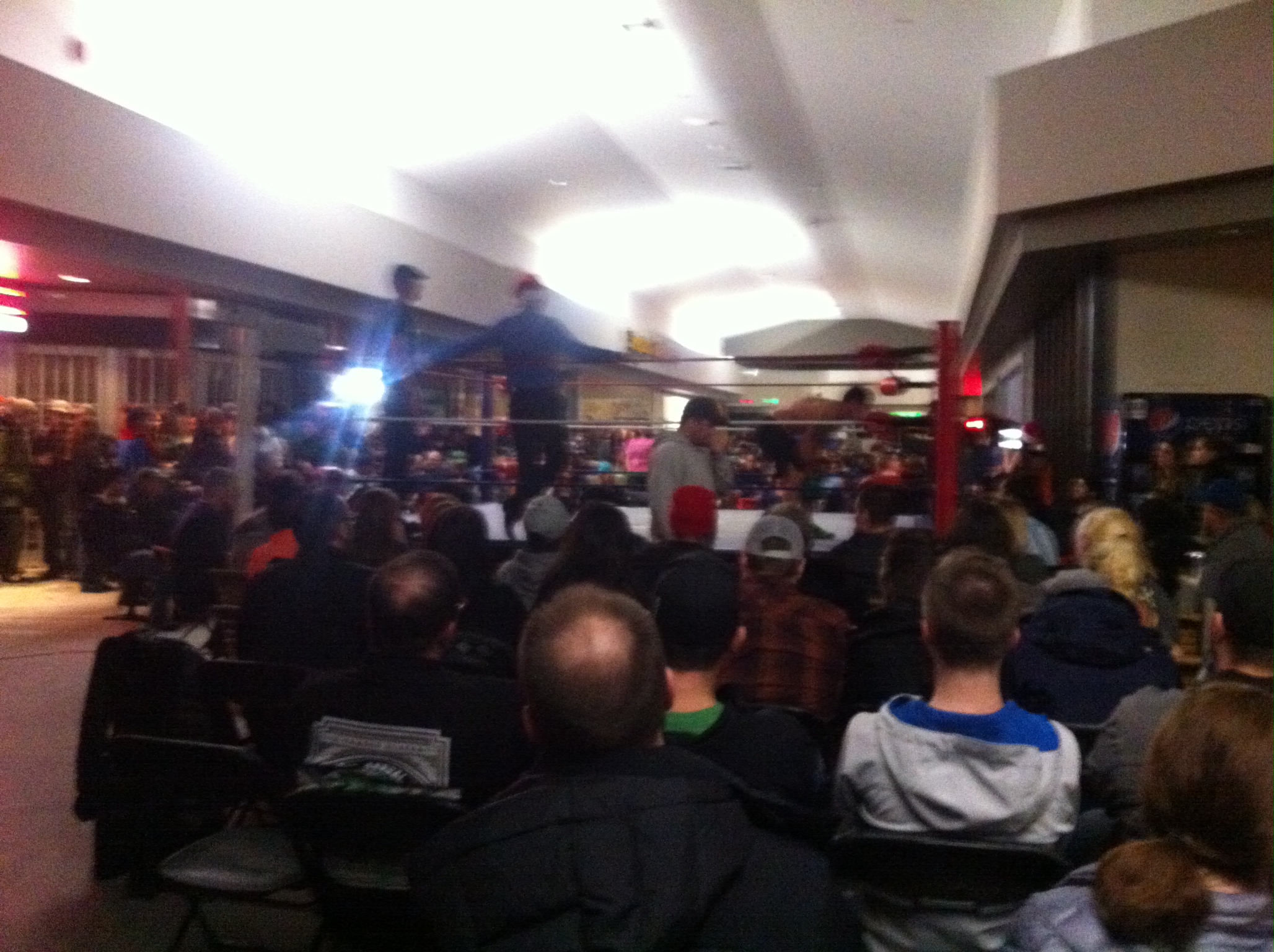 Blood, Sweat & Beers #1!
5/16/2018 – 7PM
Power Plant Productions, Harley Davidson
Denali Harley-Davidson
1497 S Hyer Rd. Wasilla
Tickets: $20 per day, $50 3-Night Pass Card
Blood, Sweat & Beers #2!
5/17/2018 – 7PM
Power Plant Productions, Harley Davidson
House of Harley Davidson
4334 Spenard Rd. Anchorage
Tickets: $20 per day, $50 3-Night Pass Card
Blood, Sweat & Beers #3!
5/19/2018 – 7PM
Power Plant Productions, Harley Davidson
Kenai Peninsula Harley-Davidson
41605 Sterling Hwy #8150, Soldotna
Tickets: $20 per day, $50 3-Night Pass Card
Power Plant Productions has teamed up with Harley-Davidson to bring you it's exciting blend of boxing, kickboxing and pro wrestling action. We are a Kenai Peninsula-based production company who has decided to take its show on the road.
Our shows will feature:
• Pro Wrestling
• Boxing
• Outdoor Beer Garden
• Tacos for Sale by Yo Tacos
• Live Musical Performance by 3 Above
• Lots of Harley Davidsons
Come check out all the action live on Wednesday, May 16th at Denali Harley-Davidson, Thursday, May 17th at House of Harley-Davidson in Anchorage and Saturday, May 19th at Kenai Peninsula Harley-Davidson in Soldotna.
Then join us for the after parties! The after party for the May 16th event will be at Klondike Mike's in Palmer, and the after party for the May 17th event will be at Don Jose's in Anchorage.